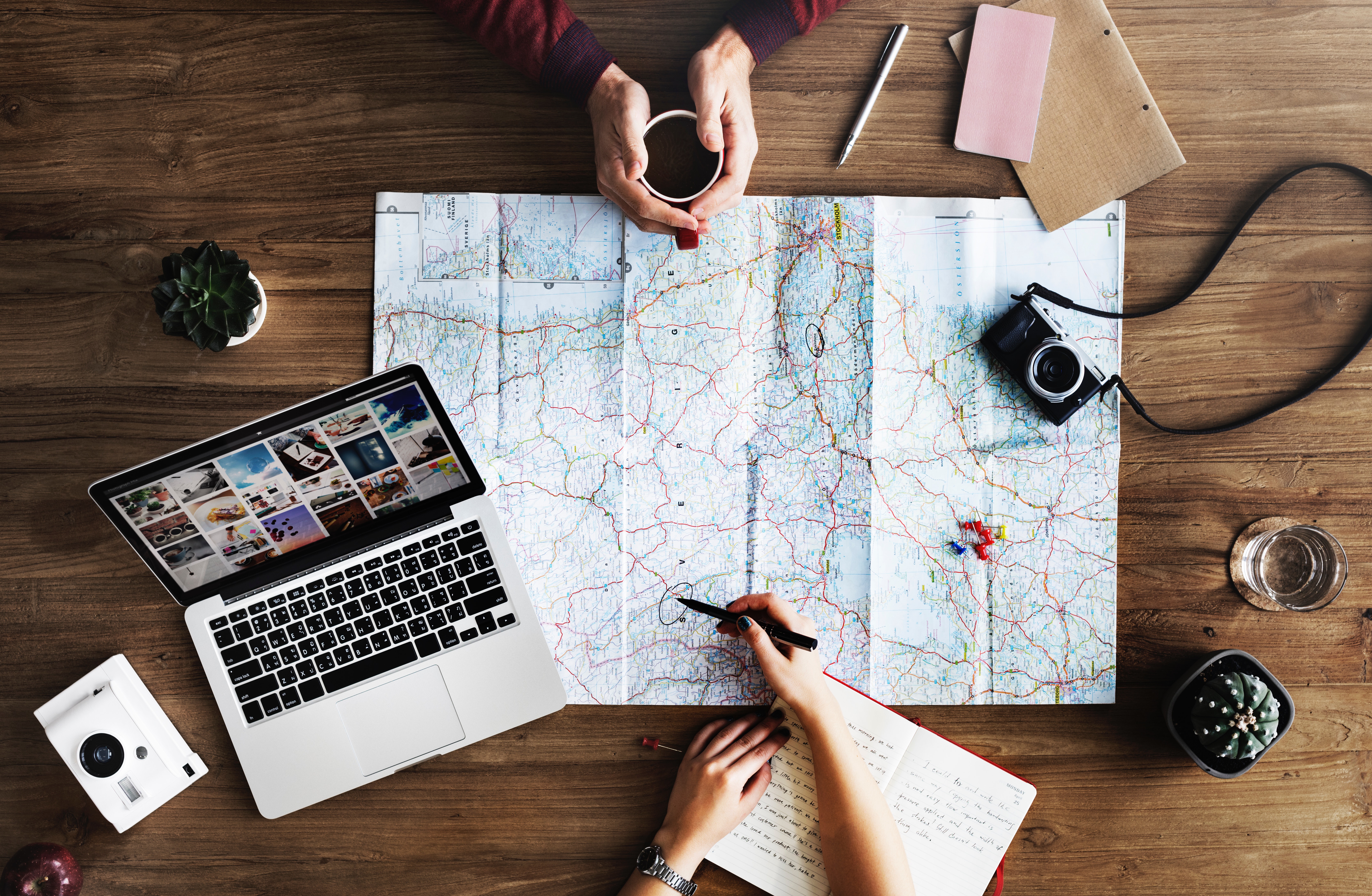 With the holiday season approaching, it is highly important to not skimp on security. And if you're planning on traveling during the holidays, you should feel some peace of mind knowing your home is safe while you're away. Here are our top tips for keeping your home safe as you travel for the holiday season.
Don't broadcast your location on social media.
When you're planning a vacation, it may be fun to post your plans on your social media accounts like Facebook and Instagram. But social media posts including travel information are green lights for home thieves, as they signal that your home will be unoccupied for a set period of time. Before you leave and while you are away, try to refrain from posting on social media that you are on vacation and your home is unoccupied. If you want to update your social channels, make sure to either set your posts to private so your updates can only be seen by people you trust or wait until you get home to share all these amazing adventures.
Ensure your home is inaccessible from the outside and garage.
As always make sure to check all locks and window locks. Lock the indoor entrance to your house from your garage. If you were to have a garage break-in, make sure the burglar cannot access your house from the garage. You can also turn off/unplug the garage door opener or lock the rolling door shut as many companies make universal remotes. Additionally, you should remove all spare keys that you may be hiding outside of your home, especially those in common places such as under the doormat or in a nearby planter.
Secure your valuable possessions.
Even if you have ensured that your home is inaccessible, you can never be too careful with your valuables. You should always secure your most valuable and important possessions in a safe or store them in a locked drawer or room. Additionally, you should make sure your valuable items (such as electronics) cannot be seen through your windows or from anywhere outside your home. Close all blinds and curtains so that nothing can be seen by any intruder attempting to look inside.
Set an alarm. or alternatives...
If you will be leaving your home during the holidays, consider setting an alarm that will notify you, your alarm company and the local police of a break-in. If you already have an alarm system set up at your home, alert your alarm company that you will be out of town so they know that a trip of the alarm is most likely an intruder. If you don't have an alarm system, consider installing one before traveling on an extended or long-distance trip.
If you do not have an alarm system or cannot afford to have a continuous contract, there are other options such as in-home security cameras with motion sensor detecting. There are a few currently on the market that you can purchase that will notify your cell phone when it detects movement and will record it either to your phone, computer, server, or a cloud server. These can be a more cost-effective choice and can be monitored solely by you and not have to depend on anyone or anything else.
Don't allow deliveries to sit on your doorstep.
Unopened packages sitting on your doorstep are surefire signs that signal to others that nobody is home. If possible, refrain from receiving package deliveries for the duration of your trip, or ask a neighbor to attend to your mail delivery while you are away. If you need deliveries and a neighbor cannot help you, ask your post office to hold your mail for the duration of your trip and consider getting deliveries sent to your office address.
This post is intended for informational purposes only and should not be taken as professional advice. The point of view and opinions expressed in this post are those of the author and do not necessarily reflect the position of Bullock Russell.